We believe you can stay at home.
Nurse Next Door provides home care that's Making Lives Better, in your own home, on your own terms.
Ask for Care
Get started with a free Caring Consult.
KEEPING YOU SAFE DURING COVID-19
As always, nothing is more important to Nurse Next Door than your safety.  From heightened safety protocols to putting together a Clinical Task Force, we do whatever it takes to bring you peace of mind.
Brisbane South West
Nurse Next Door Brisbane South West
Making Lives Better
Owned and operated by Lisa-Maree Keane, Nurse Next Door Brisbane South West is Making Lives Better from Ipswich to Meadowbrook and Anstead to Spring Mountain, servicing communities including Darra, Crestmead, Graceville, Flinders View Forset Lake, Oxley and Bundamba.
With a background in Social Sciences, Lisa-Maree has always been driven by the desire to help others and contribute to the broader community, working closely with children and youth in supported living accommodations, teaching at Woodridge Primary School for ten years, interspersed with volunteer work in Kenya.
Lisa-Maree knows the importance of quality home care services from first-hand. Losing her Aunt to MS she knows the experience would have been more peaceful for not only her Aunt but the entire family had her Aunt's care been provided at home. "Nurse Next Door gives me the opportunity to take all the first-hand knowledge I have for caring for people, supporting families and allied health teams, to work towards the best outcomes for all involved, especially in our more vulnerable communities."
Lisa-Maree's promise is to do whatever it takes to bring you peace of mind that you, or your loved ones, are able to live your best life, regardless of age or ability, while happy and safe at home.
Happier Ageing
Like everyone at Nurse Next Door, Lisa-Maree believes that every age counts. She infuses our  Happier Ageing® philosophy of care into everyone she cares for with one simple question:
"What did you use to love doing that you no longer do?"
From your Caring Consult through to the development of your Care Plan, Lisa-Maree will help you reconnect with your interests, hobbies and passions that you may have lost along the way.
Our Talent is Caring
Lisa-Maree's team of qualified, trusted and extraordinary nurses and caregivers live and breathe Nurse Next Door's core values, including admiring people and being passionate about making a difference, and are all happy and naturally caring people who love making others smile. Lisa-Maree carefully matches caregivers based on your individual needs and is confident that you will receive the best care in South West Brisbane.
Nurse Next Door Brisbane South West provides care services, including dementia and Alzheimer's care, assistance with activities of daily living (ADLs), nursing care or simply companionship, 7 days a week, 24 hours day, to suit your needs – all with no long-term contracts. Nurse Next Door knows that having a live person to speak with can make a world of difference when there is an emergency, so our Care Services Centre is always available 24/7.
Are you compassionate and do you love making lives better? Please see our Careers page for information about employment opportunities.
Safer. Happier. Premium Care.
We do home care differently.
With a focus on possibility, Nurse Next Door's extraordinary family of nurses and caregivers take care of your loved one and empower them to keep living life to the fullest, regardless of age or disability.
Services We Provide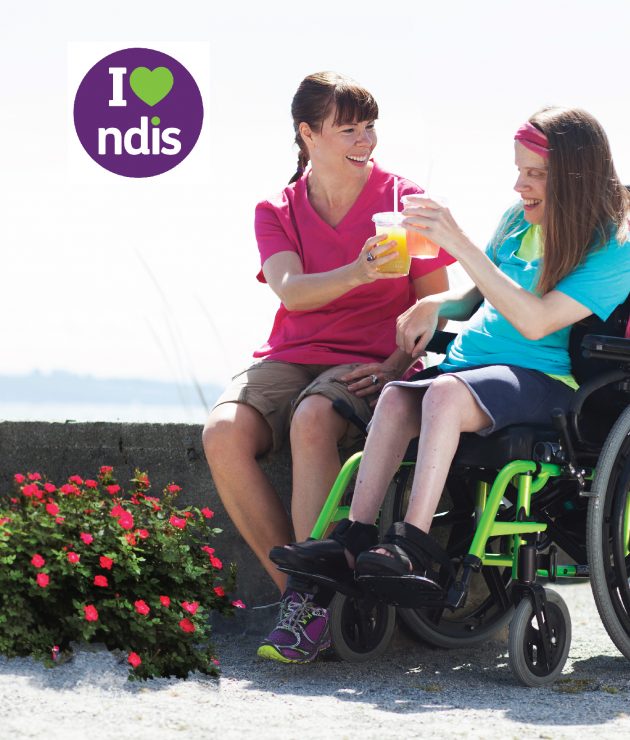 Live 24/7 Scheduling Support
With fast, easy access, we're always just a phone call away.
Qualified & Insured Caregivers
Find the perfect match. All in home caregivers are kind, trained and insured.
Learn more.
Dementia & Alzheimer's Care
Get total peace of mind with caregivers experienced in accommodating age-related challenges.
Learn more.
Continuity of Care
You'll always be covered by a familiar caregiver, even with a tricky schedule.
Learn more.
Full-Spectrum Home Care
Our caregivers provide housekeeping, cooking and grooming to transportation and medical care.
Care Management
We manage every step, including planning and monitoring physical and emotional health.
Learn more.
No Long-term Contracts
You should never feel 'stuck'. Short-term or long-term, all home care assistance is flexible.
Regular Care Updates
Caregivers record cognitive and physical observations during every visit to keep you well-informed.
NDIS Disability Care
We support clients to maintain their independence in their own home, on their own terms. From assistance with daily life activities to social and community participation, our experienced team offer a personalised tailored plan to match the unique needs of each individual.
Learn more.
Home Care
Starting from$59per hour
Call today for your FREE in home Caring Consult with no obligation to book
Ask for Care
We don't just give care, we take care as well.
Find a caregiver and get back to living your life.
Our home care services team build relationships and encourage independence. Matched specially for your loved one, our caregivers are flexible, supportive, and passionate about Making Lives Better.
Our Home Care Team
Their care allows me to run the rest of my life, you know, because I have a full-time job and two 16-year-olds who need to go places. Nurse Next Door has taken the burden off of me. There's really no other way we could have managed it."
Your help and assistance in this challenging period is greatly appreciated. Our entire family extends our thanks for all you have done."
Della M
Caregiving daughter
Overall, what she gets is care, honest-to-goodness care. I get the peace of mind of knowing that my mother is with a company that sincerely cares about her. They give you basic respect, dignity and the tender loving care that all of our parents want and that we want for our parents."
Andrea S
Client's Daughter
The Caring Journal
The Caring Journal is full of informative resources and client stories. With a focus on the positive side of ageing we hope our blog inspires you to embrace our Happier Ageing philosophy of care that will help you to remain in your own home, on your own terms. Read our latest blogs here.
All Posts