We believe in ageing at home.
Nurse Next Door provides aged in-home care that matches Mum or Dad with the perfect caregiver. Happier Ageing in your own home, on your own terms.
Ask for Care
Get started with a free Caring Consult.
Bayside
Nurse Next Door Bayside
1300 600 247
[email protected]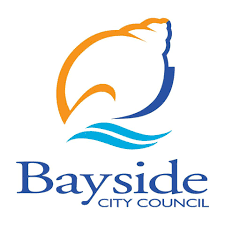 Set as my location
Nurse Next Door proudly services the City of Bayside, including the suburbs of Beaumaris, Black Rock, Brighton, Brighton East, Cheltenham, Hampton, Hampton East, Highett and Sandringham, providing compassionate 24 hour aged care services for your loved ones.
Did you know there are currently more than 25,000+ residents aged 60 and over in the City of Bayside? A figure that is forecast to increase by more than 23% by 2026.  Our older residents are choosing to age at home and Nurse Next Door Bayside's team of qualified caregivers and registered nurses provide a flexible range of in home care services available 24 hours a day, 7 days a week, delivering peace of mind and the knowledge that you can stay at home.
Whether you need assistance with light housekeeping and meal preparation or home nursing, dementia care and palliative care, we provide personalised services suited to individual needs to help every older resident in Bayside maintain the independence and dignity they deserve as they age.
Our Talent is Caring
But it's not just about preparing a meal or providing a nursing service – anyone can do that. Nurse Next Door Bayside does aged care differently. We focus on #HappierAgeing and take the extra time to help with both the big and small things that make lives better every day. The Nurse Next Door team offer a truly unique experience dedicated to getting clients back to doing what they love.
Enjoying some of Victoria's finest beaches, we understand that the residents of Bayside have an affinity with the water. But perhaps you love catching a movie at Southland's Village Cinema, a bike ride or walk along the foreshore, or just an afternoon in your own garden. Point Pleasant in the City of Bayside is just one of the many beautiful spots we know residents love to enjoy. Stay at home with Nurse Next Door Bayside's in home care team and don't stop doing what you love.
Whatever it is you love doing, our team at Nurse Next Door Bayside pride themselves on their commitment to provide WOW customer experiences.
We serve all areas across the City of Bayside, providing home care services plus 24 hours-a-day, 7 days-a-week support from our Care Services Centre. Nurse Next Door knows that emergencies can happen at any hour and having a live person to speak with can make a world of difference.
Are you compassionate and do you love making lives better? Please see our Careers page for information about employment opportunities.
Safer. Happier. Premium Care.
We do aged
home care differently.
We make it possible for older people to live in their own home. Nurse Next Door's extraordinary family of nurses and caregivers can take care of your loved one so you can get back to being a daughter or son.
Services We Provide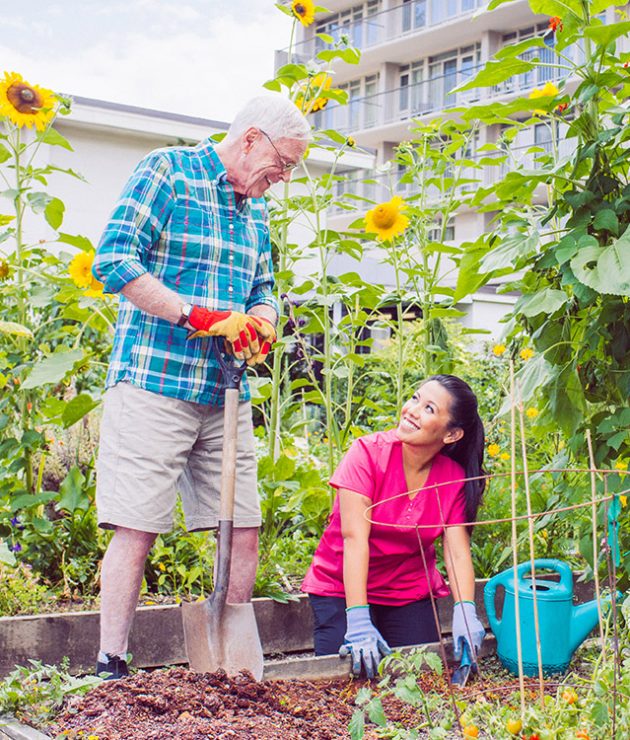 Live 24/7 Scheduling Support
With fast, easy access, we're always just a phone call away.
Qualified & Insured Caregivers
Find the perfect match. All in home caregivers are kind, trained and insured.
Learn more.
Dementia & Alzheimer's Care
Get total peace of mind with caregivers experienced in accommodating age-related challenges.
Learn more.
NDIS Disability Care
We support clients to maintain their independence in their own home, on their own terms. From assistance with daily life activities to social and community participation, our experienced team offer a personalised tailored plan to match the unique needs of each individual.
Learn more.
Continuity of Care
You'll always be covered by a familiar caregiver, even with a tricky schedule.
Learn more.
Full-Spectrum Home Care
Our caregivers provide housekeeping, cooking and grooming to transportation and medical care.
Care Management
We manage every step, including planning and monitoring physical and emotional health.
Learn more.
No Long-term Contracts
You should never feel 'stuck'. Short-term or long-term, all home care assistance is flexible.
Happier ageing
Starting at$56per hour
Call today for your FREE in home Caring Consult with no obligation to book
Ask for Care
We don't just give care, we take care as well.
Find a caregiver and get back to living your life.
Our in-home caregivers build relationships and encourage independence. Matched specially for your loved one, they're flexible, supportive, and passionate about helping Mum or Dad live more comfortably.
Our Team
Their care allows me to run the rest of my life, you know, because I have a full-time job and two 16-year-olds who need to go places. Nurse Next Door has taken the burden off of me. There's really no other way we could have managed it."
Your help and assistance in this challenging period is greatly appreciated. Our entire family extends our thanks for all you have done."
Della M
Caregiving daughter
Overall, what she gets is care, honest-to-goodness care. I get the peace of mind of knowing that my mother is with a company that sincerely cares about her. They give you basic respect, dignity and the tender loving care that all of our parents want and that we want for our parents."
Andrea S
Client's Daughter
The Caring Journal
The Caring Journal is full of informative resources and client stories. With a focus on the positive side of ageing we hope our blog inspires you to embrace our Happier Ageing philosophy of care that will help you to remain in your own home, on your own terms, because there really is no place like home. Read our latest blogs here.
All Posts